Orlando in April brings endless sunshine, unique events, Easter bunnies and an abundance of things to do throughout Central Florida with your family.
Food festivals are on at Epcot, Universal, SeaWorld and Busch Gardens, plus there are festivals beyond the parks too.
Events this April >>>
To consult with an experienced uncategorized lawyer today, call 855-780-9986
Mardi Gras at Universal Orlando
Mardi Gras at Universal Orlando is the party capital and includes lots of live music and delicious eats. Mardi Gras runs daily from February
There is an eclectic global food fest with more than 70 delectable dishes and beverages from 13 locations around the globe.
For entertainment there's a Big Easy bash in the streets with energetic dancers and stilt performers in extraordinary costumes, brass band musicians and countless beads.
The Mardi Gras Tribute Store is stocked with brand new merchandise is open throughout the festival.
No extra ticket required, all Mardi Gras events are included in your regular ticket.
When: February 5th to April 24th 2022
Where: Universal Studios, Orlando, Florida
Web: Universal Orlando Mardi Gras
Epcot International Flower & Garden Festival
Orlando in April sees the continuation of the Epcot International Flower & Garden Festival. The event runs March 2nd through July 4th 2022. With over 30 million blooms to gaze at, delicious food to sample, drinks to quench thirst and foot tapping music to stomp to, it's an overload for the senses.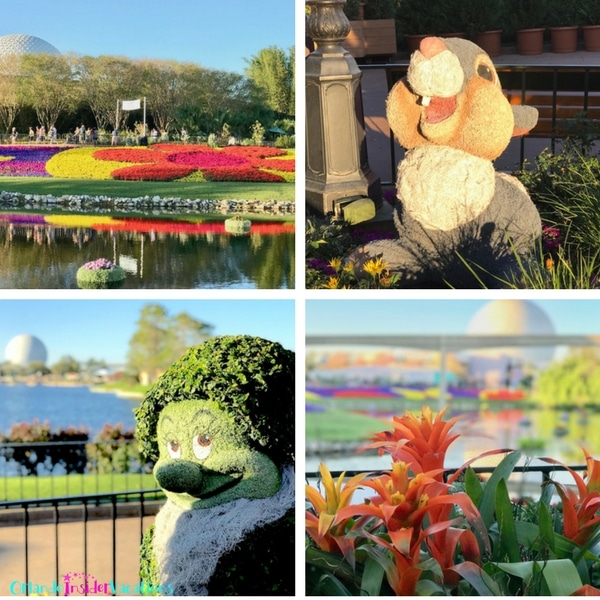 When: March 2nd to July 4th 2022
Where: Epcot, Walt Disney World
Web: Epcot International Flower & Garden Festival
---
Click to contact our Florida Attorneys today
SeaWorld Seven Seas Festival
The Seven Seas Festival at SeaWorld continues in Orlando in April and is perfect for a food and music fix. All concerts and main events are held each Saturday and Sunday.
Make your way around global markets sampling Asian, Latin, European, Polynesian and North Atlantic dishes. Wash it all down with local and international craft brews, more than 50 wines and spirits. Non-alcoholic specialty drinks are also available.
You can purchase a 10 item Food & Brew Package for $50 or 15 items for $65. Passholders can get 20 items for $65.
When: Weekends February 4th to May 8th 2022
Where: SeaWorld, 7007 Sea World Dr, Orlando, FL 32821
Web: SeaWorld SevenSeas Festival
---
Submit a Consultation Request form today
Busch Gardens Food & Wine Festival
Each weekend in April food, wine and music feature on the Busch Gardens agenda.
Wash it all down with over 100 fine wines, craft brews and cocktails. You can purchase by the item, or pick a range of sampler packages or VIP upgrades that include samplers and concert seating. Tasting sessions feature Tequila, Bourbon and Sweet Wine.
Great Tastes Await at Busch Gardens Tampa Bay Food & Wine Festival
When: Weekends March 11th to May 22nd 2022
Where: Busch Gardens,10165 McKinley Dr, Tampa, FL 33612
Web: Food & Wine Festival at Busch Gardens
---
Sunset Walk Entertainment
If you are staying in one of our Disney area vacation homes, Sunset Walk is super close to you. You'll find a great choice of eateries, a few stores and lots of entertainment.
Show Car Saturday Nights – 4-10pm
Every Saturday, vintage cars from 1987 or earlier line up to share the love for these classic beautifies. There's a live DJ and party atmosphere too, followed by live music.
Car & Truck Show – Sunday April 10th 2022 – 11am to 2pm
Classic cars and trucks collectors from all eras showcase their vehicles. DJ Don pumps out classic rock music
Sunset Live – Fridays & Saturdays – 7-11pm
Head to Promenade Plaza Stage for regional bands every Friday and Saturday from 6pm to 9pm
The Market at The Promenade at Sunset Walk – Saturdays – 4pm to 8pm featuring local Craft and Specialty Vendors from across Central Florida.
Live Music – several bars and restaurants in Sunset Walk offer live entertainment from local artists. Check the calendar of events for updates.
Where: The Promenade at Sunset Walk, 3251 Margaritaville Boulevard, Kissimmee, FL 34747
Web: Sunset Walk Events
---
Fiesta in The Park
The Fiesta In The Park is one of Orlando's biggest arts and crafts events. It features over 600 artists and crafters displaying their original works which are also on sale.
And if that is not enough to occupy you and the family, live entertainment, a children's play area and food vendors are also in attendance.
The lovely Lake Eola Park is the venue for this free event.
When: April 2nd & 3rd 2022
Where: Lake Eola Park, Orlando, FL 32801
Web: Fiesta in the Park
---
Repticon Kissimmee
See live animals from around the world, purchase pets and pet products direct from the experts at amazing prices you won't find anywhere else, and learn more about reptiles and exotic animals at live seminars and demonstrations.
When: April 2nd & 3rd 2022
Where: Osceola Heritage Park, 1875 Silver Spur Lane Kissimmee, FL 34744
Web: Repticon Kissimmee
---
RAM Nationals
The RAM National Circuit Finals Rodeo will ride into Osceola Heritage Park. This PRCA-sanctioned competition features all circuit champion rodeo cowboys and cowgirls in several events. Contestants compete for over $1 million in cash and prizes.
When: April 5th-10th 2022
Where: Osceola Heritage Park, 1875, Silver Spur Lane, Kissimmee, FL 34744
Web: RAM National Circuit Finals
---
Sun 'N Fun International Fly-In Expo
If a combination of aircraft and extreme excitement is your thing, then head over to Lakeland for displays to take your breath away. Both old and new aircraft will perform to the edge of their limits to keep you on your toes as you whoop and holler in amazement.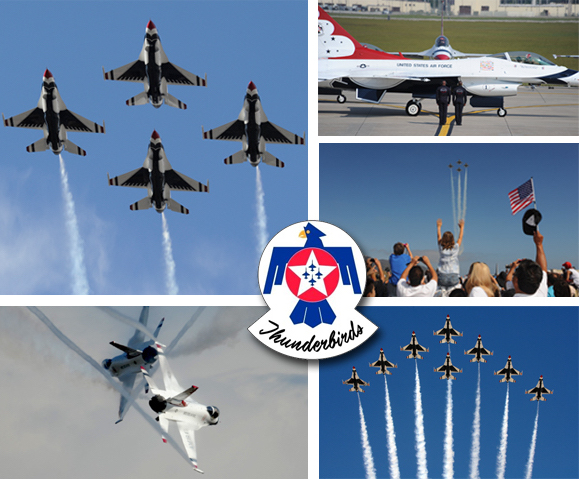 The Florida Air Museum and a car show are also on show. Ticket prices vary but there's so much on offer, you really need to check it out for yourselves.
This is the largest air show in the Southern USA attracting over 200,000 people.
Entrance charges:
Adult daily $40, weekly $170.
Youth (7 – 17 yrs) daily $20, weekly $700.
6 and under is free.
Discounted rates available for Florida residents and select members. See full ticket info.
When: April 5th – 10th 2022
Where: Lakeland Linder Regional Airport, Lakeland
Web: FlySNF
---
Celebration Exotic Car Festival

The Celebration Exotic Car Festival is part of a five-day event starts in Celebration then finishes with track days in Daytona. The Town of Celebration plays host to what is described as "One of the 5 Best Exotic Car Shows in the World."
Take your camera and feast your eyes on stunning beauty on four wheels on April 9th and 10th. On Sunday April 10th, the cars go out onto the streets for a rally to end all rallies. The event is 100% volunteer and 100% non-profit with proceeds going to children's charities, including Make-a-Wish Foundation, Special Olympics and Arnold Palmer Children's Hospital. Admission is free.
When: April 9th-10th 2022
Where: Celebration, Florida and Daytona International Speedway
Web: Celebration Exotic Car Festival
---
Tampa Bay Blues Festival

A selection of the best blues artists keep you entertained during this three-day festival. Along with world-class music, arts and crafts aplenty are available.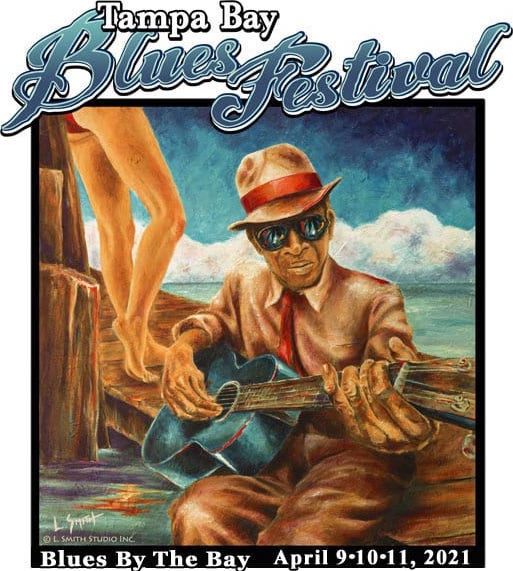 Delicious BBQ, seafood samples, Cuban cuisine and other tasty offerings can be washed down by premium craft beers or quality wines.
When: April 8th, 9th, 10th 2022
Where: Vinoy Waterfront Park, 701 Bay Shore Drive NE, St. Petersburg, FL 33701
Web: Tampa Bay Blues Fest
---
Disney Dapper Days
Dapper Days is an organization that celebrates refined style from yesterday. They organize social events at various locations including Disney parks. Put on your bestest and finest, join the fun and "step out in style.
When: April 30th & May 1st 2022
Where: Walt Disney World
Web: Dapper Day
---
Mount Dora Blueberry Festival

The beautiful little town of Mount Dora plays host to this delicious annual festival. It pays homage to the small but significant blueberry. These tasty little blue fruits are everywhere, in the pancake breakfast, hot pies and even alcoholic drinks.
Live music keeps the atmosphere lively and more than 100 vendors are more than happy to serve you and your family. The kids' events will keep the little ones happy. Dare I say, they won't be feeling blue?
A full and fun family day out. And all taking place under the lovely blue skies of Mount Dora.
When: April 23rd & 24th 2022
Where: Elizabeth Evans Park, 100 N Donnelly St., Mount Dora, FL 32757
Web: Mount Dora Blueberry Festival
---
Central Florida Earth Day
Held at Lake Eola Park (east side), the Central Florida Earth Day celebration educates on how to save the planet in a fun environment. This dog-friendly, alcohol-free, smoke-free vegan event features guest speakers, live music and family activities.
Free admission.
When: 2022 info not yet released
Where: Lake Eola Park, 512 E Washington St., Orlando FL 32801
Web: Central Florida Earth Day
---
"Mopar Mafia" Car & Truck Show
Sunset Walk at Margaritaville and Mopar Mafia of Central Florida are holding a car and truck show to benefit the Autism Society of Greater Orlando.
Entry fee per car (people in each car are free) – $30.00 VIP / $20.00 General Parking. FREE for spectators, friends, and family.
Top 9 Trophy Awards, Custom Autism Guitar, 50/50 raffle, plus many other prize giveaways. All makes & models are welcome.
100% of proceeds to Autism Society of Greater Orlando
When: Dates not yet released for 2022
Where: Sunset Walk at Margaritaville
Web: Mopar Mafia Car & Truck Show
Call or text 855-780-9986 or submit our Consultation Request form today